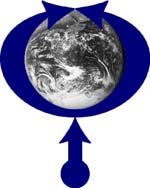 THE ORGONE BIOPHYSICAL RESEARCH LABORATORY
Donation Page

If you prefer, donations by mailed check can be sent to the postal address at the bottom of this webpage.
Click here to review James DeMeo's full publications list, detailing his experimental findings and research projects.
Academia.edu
Please Support James DeMeo's and OBRL's Efforts by donating below:


I want to donate an amount of:

Click the buttons to the right for a
fixed sum, or the buttom below and
enter the amount you wish to donate.
Make your payment using all
major credit cards, or with PayPal.


Select Your Own Donation Amount
or Monthly Recurring Donation.

Donations will appear on your credit card statement as
ORGONEBIOPH for the Orgone Biophysical Lab.

Other Donation Options:

1. Log in to your PayPal account, and then
use the "Send Money" link to transfer funds
to the following OBRL email account:
- - - - donations (at) orgonelab.org - - - -
(be sure to insert the "@" symbol)

2. Donations by check or money order
can also be sent to the postal address below,
or by bank wire if you desire (ask us how).

If you wish a printed formal "thank you" letter
from OBRL for your IRS tax-deduction,
you must provide your full name and postal address.

Please also consider to remember OBRL in your will or testament.

Thank You!