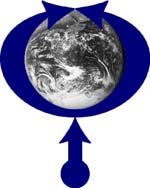 THE ORGONE BIOPHYSICAL RESEARCH LABORATORY
Donation Page

If you prefer, donations by mailed check can be sent to the postal address at the bottom of this webpage.
Click here for our Fundraising Letter, with many new photographs.
Also please review James DeMeo's publication's list which details past experimental findings and public outreach.
Please Support James DeMeo's and OBRL's Efforts by donating below:

I want to donate an amount of:
Click the buttons on the right to go through our Shopping Cart system.
Make your payment using Visa or Mastercard.
Donations will appear on your credit card statement under the name of
Natural Energy Works, the mail-order service of OBRL.

You can also Donate with PayPal,
Click on the PayPal button and then
enter the amount you wish to donate.
Or, log in to your PayPal account, and then
use the "Send Money" link to transfer funds
to the following OBRL email account:
- - - - donations (at) orgonelab.org - - - -
(SPAM reduction, be sure to insert the "@" symbol)

If you prefer, donations by check or money order can be sent to the postal address below.
If you wish a printed formal "thank you" letter from OBRL for your IRS tax-deduction,
you must provide your full name and postal address.
Please also consider to remember OBRL in your will or testament.
Thank You!